Blum Initiative on Global & Regional Poverty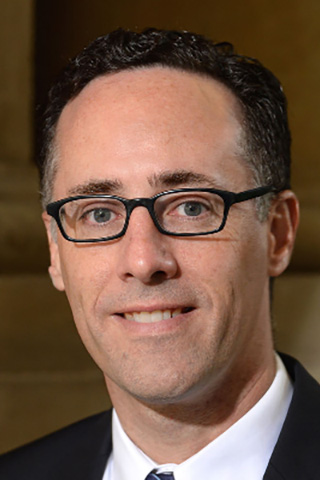 David Brady
Director
David Brady is a Professor in the School of Public Policy and Director of the Blum Initiative on Global & Regional Poverty at UCR. He teaches classes in quantitative methods, poverty, inequality, and social policy and investigates a variety of research questions related to poverty, inequality, comparative political economy, social policy, health/healthcare, politics, and labor.
David is the author of Rich Democracies, Poor People and co-editor of The Oxford Handbook of the Social Science of Poverty (both with Oxford University Press). In recent years, he has published articles on work-family reconciliation policies and women's and mother's labor market outcomes in Social Forces; extreme child poverty and the role of social policy in the U.S. in the Journal of Poverty & Social Justice; the risks of poverty, including single motherhood, in the Journal of Economic Inequality; the politics of socialized healthcare across rich democracies in Journal of Health Politics, Policy and Law; how universal or targeted social policies influence both public opinion and poverty in the American Sociological Review; testing whether immigration undermines public support for social policy in the American Sociological Review; the long-term decline of government spending in rich democracies in the Journal of European Social Policy; and on unionization and working poverty across the U.S. in the American Sociological Review. Among other questions, he is presently studying the measurement of permanent income, the risks of poverty, the long-arm of childhood poverty, and the relationship between policies/institutions and poverty/well-being/health.
David has been at UCR since Fall 2015, after spending three years as Director of the Inequality and Social Policy department at the WZB Berlin Social Science Center. He earned a Ph.D. in Sociology and Public Affairs from Indiana University in 2001. He also earned an M.A. in Sociology from Indiana University 1997, and a B.A. in Sociology from the University of Minnesota in 1994. Prior to that, he is originally from Vermillion, South Dakota. He has been the recipient of the William J. Wilson Early Career Award from the American Sociological Association; the Aldi J.M. Hagenaars Luxembourg Income Study Memorial Award; and awards for teaching and mentoring graduate students.
---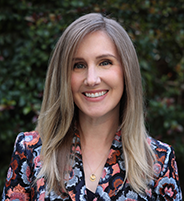 Justine Ross
Associate Director
Justine Ross is the Associate Director of the Blum Initiative, where she is responsible for the development of strategic partnerships, managing the overall operation of the center's research and service programs, and the creation and implementation of new programming. She is charged with identifying new opportunities for growth and partnership, particularly within the Inland Empire. Previously, Justine worked in Government Affairs for a higher-education company, where she helped establish a political action committee, and managed the county operations of a national presidential campaign. Her research expertise is in politics and policy in the United States, specifically focused on political marketing and the determinants of legislator decision-making. She completed her Ph.D. in Political Science at UC Riverside and received her B.A. in Political Science and from UC Irvine.
The Blum Initiative is led by a steering committee in collaboration with the directors. The committee has multiple responsibilities: approving the annual spending plans, evaluating proposals for funding, disseminating information about and encouraging participation in the Initiative, and guiding the long-term direction of the Initiative. We welcome involvement in leading the Blum Initiative from UCR faculty and look to grow the steering committee in the future. If you would like to get involved, please let us know. The Director would be happy to speak with faculty at UCR who are interested in taking a leadership role in the study of poverty.
Steven Helfand, Steering Committee Member
Steven Helfand is an Associate Professor of economics whose research focuses on development and agricultural economics in Latin America.
Matthew Mahutga, Steering Committee Member
Matthew Mahutga is an Associate Professor of Sociology whose research interests lie at the intersection of global/transnational and economic sociology, political economy, stratification, and development.
Qingfang Wang, Steering Committee Member
Qingfang Wang is an Associate Professor of Public Policy whose research area lies broadly in immigration, labor market, and development. With a Ph.D. in geography, she is particularly interested in how place – work site and residential location – interacts with race, immigration status, and gender in shaping social-economic well-being.